PAWS Dogs and Puppies in Foster Care
Last updated Friday November 16, 2018
Please click here and take a moment to read some important information before viewing our dogs available for adoption



These pets have been saved, thanks to their rescuer and the kindness of foster carers who are looking after them temporarily, but they are still looking for homes. Please note that descriptions of dogs as either purebred or a cross of particular breeds is given in good faith and is based on assessment of the dog's features, together with veterinary opinion. We cannot guarantee the age, breed or purebred status of any dogs listed.

There is a two week trial period if you decide you would like to adopt a dog. This is to ensure that everyone is happy with their new family member and also that the dog is happy in their new home.
-
PAWS SIZE GUIDE

TOY (up to 5kg)

- eg. Chihuahua, Papillon

SMALL (6-10kg)

- eg. Maltese, Silky Terrier, Shih Tzu

MEDIUM (11-20kg)

- eg. Beagle, Kelpie, Cocker Spaniel

LARGE (21-50kg)

- eg. German Shepherd, Rottweiler

EXTRA LARGE (over 51kg)

- eg. Great Dane, Mastiff
Dogs and Puppies Rescued by Tania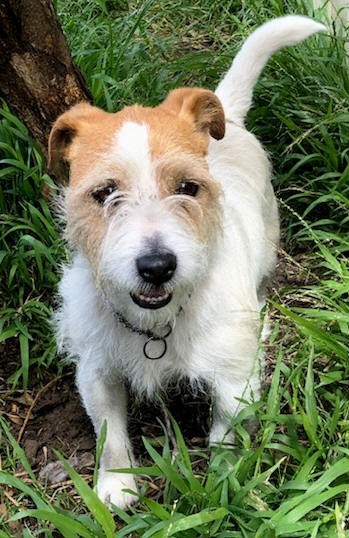 MILO
Male Purebred Jack Russell Terrier
Aged approx. 6 years
Small size
Milo is a beautiful boy who has come into care as a result of a divorce and is now looking for his forever home. Milo is a very active and fun loving boy who loves to sit with and on you, loves cuddles and pats and really loves to shower you with licks and kisses! Milo is a little timid around new people and new dogs, particularly large ones, but warms up fairly quickly. He is very clever having learnt to sit and shake paws already so definitely needs a home where he will get lots of stimulation, exercise and attention and also the company of another very playful dog in the home. Milo is small in size and weighs just over 9kg so a well matched play companion is a must. Of course, as a Jack Russell, Milo is high energy and lots of fun so good space for him to run and play is important. He can also jump quite high and, like all the JRT breed, likes to explore so extremely secure fencing and security from the street is needed. Milo is low maintenance in terms of grooming but does need regular brushing as he does shed hair.

Listed 10 October
Dogs and Puppies Rescued by Ronda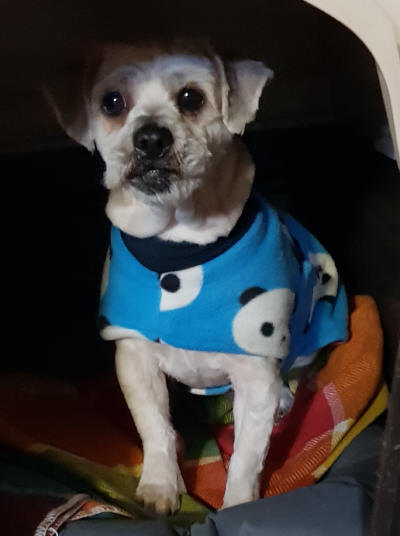 CHAPPIE
Male Lhasa Apso X Shih Tzu
Aged approx. 3 years
Small size

Happy Chappie is a full on, positive young doggy even though he was surrendered to the Pound as his owner could not put the time in with him due to their illness. He has had to learn some basic training and the other dogs in his foster home have helped him in many ways re play bows, sit, lead walking, car trips etc. Chappie is now ready for his forever home and is best suited to one where there are active retirees and with a female dog as a companion when no-one is home. His champagne coloured coat is the full grooming type so he will require regular trips to the Doggy Grooming Parlour for the remainder of this 12-15 year life span.

Listed 17 September
Dogs and Puppies Rescued by Denise-
-