PAWS DOGS AND PUPPIES RECENTLY REHOMED OR WITHDRAWN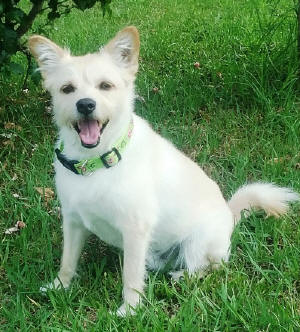 MR BOJANGLES
-
Male Terrier X
Aged approx. 5 years
Small size
Rescued by Tania

What a lovely happy boy is our Mr Bojangles! He loves to run and play with other small dogs (although he is borderline medium size himself), is very affectionate and sweet but can be a bit shy to start with. Mr Bojangles has a coat that would benefit from clipping in the hot season and does shed a bit. He HATES cats, is not a bird lover and is generally not fond of small creatures in his back yard!! Mr Bojangles will bark at these things (especially cats) so a home excluding these but where there is definitely another small dog to play with is a must. Currently he sleeps on his carer's bed and loves cuddle time but needs good exercise with ongoing lead and confidence training.
Listed 24 February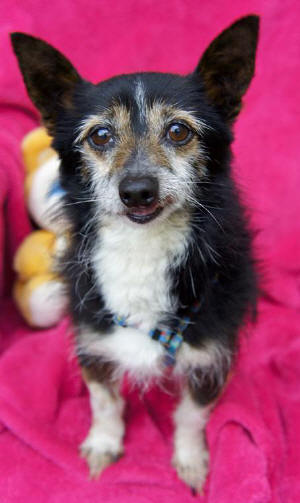 GONE TO RAINBOW BRIDGE



SADLY LINCOLN DEVELOPED A SERIOUS AND UNTREATABLE MEDICAL CONDITION AND THE VETS WERE UNABLE TO SAVE HIM

LINCOLN
-
Male Mini Foxy X

Aged approx. 9 years

Small size

Rescued by Tania
Lincoln is a tiny little dog with a huge personality that loves a cuddle and is very affectionate. He will give you kisses then sit on your lap or on the sofa nearby. Lincoln weighs under 5 kilos and is an absolute joy to have around. He is loved by everyone he meets and also loves other dogs (currently living with three other male dogs with no issues) so can go to a home with another similar sized dog to play and romp with. Lincoln is well behaved on the lead, enjoys his walks (no problem when he sees other dogs) and will have a great game with toys. He has softer hair than Foxys normally do and it's also slightly longer and will shed. Lincoln is house trained and can use a doggy door but does need secure fencing. He is looking for a caring home for the rest of his life as, sadly for such a very sweet and loving little guy, it hasn't been an easy one. Lincoln is easily pleased in the kitchen and not a fussy eater at all. We are looking for a lucky person who will appreciate him for the special little treasure he is!
Listed 24 January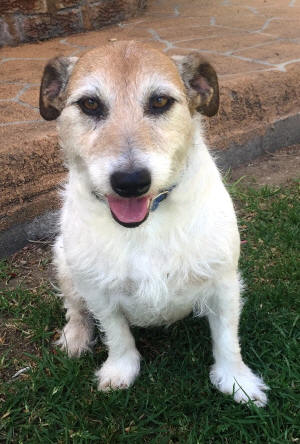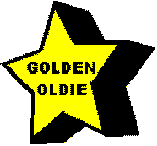 ROXY

Female Jack Russell Terrier X
Aged approx. 8 years
Small size

Rescued by Tania
Roxy is a gorgeous girl that weighs around 9-10 kilos and is lively and very loving. She's also very animated and enthusiastic when you get home from work and will bounce around with joy to see you. In foster care Roxy has learned how to sit, drop, roll over and will also shake a paw! Roxy is very Jack Russell in her behaviours and temperament and is only suited to a home as a single dog. She has been thoroughly tested in foster care and is much happier and more settled as an only dog. Roxy loves to go walking and does this for between 30 minutes and an hour a day with no issue. Like a typical Jack Russell, Roxy is not suitable to go with cats or other small animals like guinea pigs and rabbits or birds. Due to previous neglect Roxy has a sensitive skin so a good quality diet and good vigilance is important and this will be discussed with anyone interested in meeting her. Roxy is a sweet girl that deserves a loving and dedicated home. She is house trained using a doggy door and does of course have a shedding coat but it is very easy care and just needs regular brushing.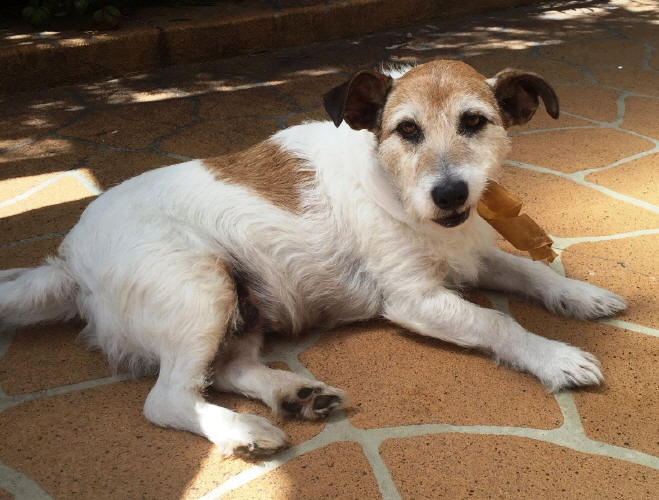 Listed 14 October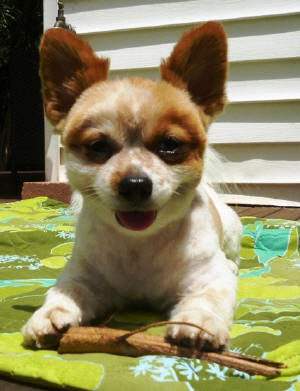 FRECKLES


Male Papillon X Pomeranian

Aged approx. 3 years

Small size

Rescued by Tania
This little bundle of joy started life as a backyard breeding dog, not enjoying any comforts or attention and initially quite scared of people. He has blossomed into a beautiful, happy and fun loving young man with lots of charm and personality. Freckles is very entertaining, loves his soft toys and rumbling with the other dogs. He is still a little shy but loves cuddles and pats and will happily push his way onto your lap for attention. Freckles has been clipped off for the summer but his low shedding coat is usually very fluffy and dense and requires regular professional grooming all year round. He needs the company of another small playful doggy companion in his new home as he has lots of energy and loves walks and runs. Freckles is still mastering the doggy door but is house trained as long as he has access to outdoors.
Listed 2 December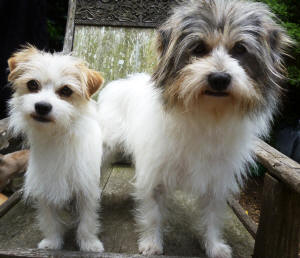 BERT AND ERNIE


Male Maltese X Jack Russell Terrier

Aged approx. 4 and 2 years

Small and Toy size

Rescued by Tania
Well this is the odd couple! Bert stands quite tall for a 'small' dog, while Ernie is only pint sized. Both came into care extremely timid of everything and, whilst both have come a long way, there are still many things that scare them. Bert is particularly scared of people he doesn't know but Ernie has come out of his shell and is now generally quite relaxed around new people. Both are very happy around other dogs and love to play chase (especially Bert) and Ernie loves his small, soft toys now too. Both dogs can use a doggy door, are house trained and are besotted with pats and cuddles especially if they are given on your lap. The best type of home for this pair is one where they will get lots of attention and exercise and be taken out to learn new things about the world but kept safe on lead as Bert especially can be very scared at times. Both these boys have low maintenance, shedding coats, the most gentle natures and are so soft and sweet. Young children would likely scare them so homes with kids over 10 years that are not too boisterous would be best. Please note that Bert and Ernie are extremely bonded and cannot be separated.

Listed 2 December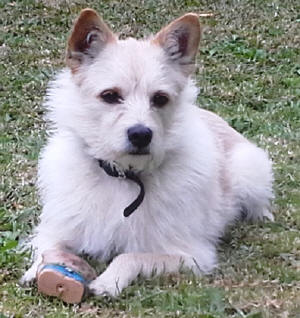 BOHDI


Male Pomeranian X Terrier

Aged approx. 4 years

Small size

Rescued by Tania


Bohdi is a truly beautiful boy with an extremely calm and gentle nature. He is very affectionate and really loves cuddles, being held or patted and given attention in general but is not overly needy at all. Bohdi is excellent around people and children, very loyal and trustworthy and also quite obedient and house trained. Bohdi has come from a situation where he was bullied badly by large dogs and he is still gaining his confidence back. He loves to chase balls and play with toys and is getting the hang of games and playing with other dogs his size or smaller. This gorgeous boy is only a lanky 10kg youngster so a home where he will get exercise (he loves to run), stimulation and lots of cuddles is a must. Bohdi is not suited to a home with cats, rabbits, birds or chickens as, like all Terrier breeds, he is very interested in chasing small critters so none of these are suitable in his new home. Bohdi will absolutely bark at possums, birds and the occasional dog next door to entertain himself so additional training is required. He will require the company of a SMALL, playful companion dog in his new home and is not suited to a single dog home. He will require continued, gentle confidence building around bigger dogs and new people. Bohdi has an easy care, lightly shedding coat that just needs an occasional brush and bath.
Listed 27 May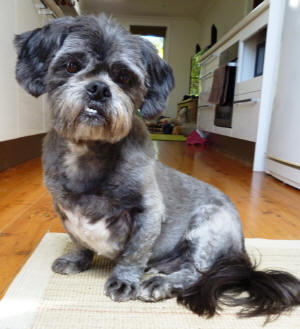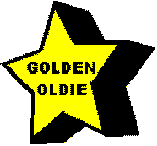 PEPPER
Male Purebred Shih Tzu
Aged approx. 10 years
Small size
Rescued by Tania
Pepper is your typical Shih Tzu so thinks the whole world revolves around him! He is a sweet boy who has been the only pet of an older man who is now in a nursing home and unable to care for him. Pepper is fine around other dogs but does really like his own space so a home with a very easy going small dog (or even no other dogs) where he can get all of the attention would suit him best. Pepper is no lightweight and, weighing in at just over 8kg, is a very heavy little boy so consideration should be given as to whether you can lift this weight as he will certainly be too heavy for an elderly person. He also has quite sensitive skin so a good natural diet and regular attention with bathing and grooming is essential. Pepper's sensitive skin has left him very susceptible to bad ear infections so his new owner needs to always be on top of this as they can be very painful if not managed. Pepper can be a little scared or timid initially but warms to people quickly with gentle coaxing and will be a great little companion dog. He is even now picking up toys to play with which is great! Pepper is fully house trained and sleeps really well all night. He is looking for an adult home where he'll be given pats and cuddles, taken out in the car (which he enjoys and where he is well behaved) and for good walks which he loves.

Listed 14 October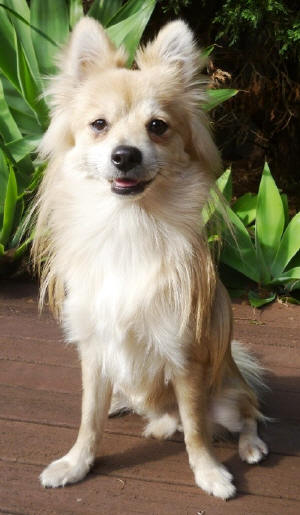 PONCHO

Male Long Hair Chihuahua x Pomeranian

Aged approx. 12 months

Small size

Rescued by Tania


Poncho is a 'pocket rocket' with long legs that allow him to run and play all day. He is very affectionate, loves toys (especially squeaky ones), other dogs and all people, especially if they pick him up to cuddle and be kissed! Poncho has an easy care coat, weighs about 6kg and is not suited to a home with cats. He is still fine tuning his house training but is very clever so we know he'll pick it up soon. Being still a young dog, Poncho is always on the go and is a very happy chappy. He is high energy so loves to exercise and will need the company of another playful dog in his new home so when he play bows to get their attention they can chase and rumble together. We're sure Poncho would agree that he is really quite perfect and very beautiful!


Listed 27 July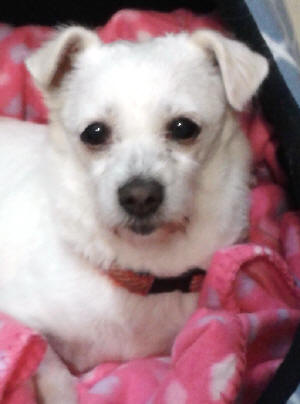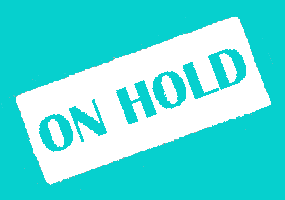 BUNNY


Female Maltese X
Aged approx. 7 years
Small size

Rescued by Tania

Bunny is in need of a special home with someone who has GOOD dog experience. She weighs around 5kg and is called Bunny because she has an unusual gait where she hops on her back legs but this doesn't stop her from running around and enjoying life and a good walk. Its really quite cute actually! Bunny also really adores going out in the car and loves activity around the home so happily follows you around the house while you're doing the house work and gardening. She is a great little companion dog and grows fond of people quite quickly so, when you get home, she will bounce around and be very happy to see you with a smile on her face. Bunny has suffered some trauma during her life and it appears to have affected her in ways that will take a new owner some time to understand and get used too. She certainly does not mean to be difficult as she actually loves attention but her past is still with her and the behaviours she sometimes displays can be very challenging to manage. Whilst she does not mean to, Bunny can bite out of sheer fear sometimes however it is very rarely and, once you understand her triggers, it is easier to manage. She can get stressed by certain situations so what Bunny really needs is a loving, understanding, experienced and patient environment where she will only know kindness and with an owner who will continue to encourage this little one to blossom. She loves a good pat and chin scratch, pottering around the garden then lying in a sunny spot and will also happily put herself to bed and not stir for hours. Bunny is housetrained but could have the occasional accident if she can't get outside for some reason. She is currently on some medication to help her relax but in a few month's time she may be able to come off this. Whilst Bunny is quite happy generally around other dogs she is not suited to dog parks or a home with any other pets, children or grand children. She can go up and down stairs, but level access to go outside to toilet would be better. Due to Bunny's issues, she is not suitable for an elderly owner as she can be unpredictable. it is a very special home that Bunny needs and, although she can be left alone without a problem, the preference is for a home with someone who is around a reasonable amount of the time. Bunny does deserve the best in life having endured a very sad one to this point. Please be aware that this lovely girl comes with lots of baggage .... can you help her?

Listed 25 August