PAWS comprises a small group of mainly self-funded rescuers and volunteer foster carers whose primary aim is to help lost or abandoned animals in NSW, Australia. We are only a small group of people doing their best to help animals who find themselves in the Pound through no fault of their own. We are a small, private non-profit rescue group that has no paid staff, no offices to pay rent on, no large advertising campaigns and no government funding. We rely mainly on word of mouth to promote our website, which features animals who are either currently in the Pound, or who have been rescued from Death Row and placed with a foster carer. Many people want to adopt an animal from a Pound or Shelter but find it confronting to be faced with many animals in cages who may be killed if homes are not found in time. By featuring their photos and stories on our website it is possible to save a life without the 'emotional trauma' of visiting the Pound in person.
OUR RESCUE PROGRAM
PAWS is comprised of private rescuers who operate independently of each other to save dogs, and occasionally cats, from Death Row in Kill Pounds. My name is Sheila and I am the founder and web administrator. The pets we rescue are placed with Volunteer Foster Carers who provide food, shelter and love while we advertise for new homes. Foster carers are usually animal lovers who, for various reasons, are unable to have a pet permanently. By adopting a rescued animal you are able to obtain information on their personality from both the rescuer and the foster carer before adoption ie. if the dog is suitable for a home with children or cats, whether they are shy or lively, affectionate or independent and whether they need a lot of exercise or are happy to curl up and snooze on your lap while you watch TV!
Whilst routine veterinary costs (desexing, microchipping. vaccination etc.) are usually recouped when the pet is adopted, any unexpected vet costs must be paid for by their rescuer. These can include medication for a sick pet or emergency surgery for an injured one. Additional vet fees often run to hundreds of dollars if an animal becomes sick after it has been rescued, or has a pre-existing illness or injury which must be treated before it can be rehomed. It would be easy just to ignore the sick or injured dogs in Pounds but we think they too should have a chance at a healthy, happy future.

Rescuers are not reimbursed for any personal expenses incurred by their rescue work. And more importantly, your money does not go to an organisation that kills healthy dogs just because it is taking too long to find them a home!
As volunteers, unfortunately we do not have the resources to help with providing emergency foster care, finding a lost pet, getting animals you want to save out of the Pound or providing statistics for a school or university project etc. If you wish to adopt or foster a PAWS rescued dog or advertise your pet 'free to good home' then please complete the appropriate form.


YOUR ADOPTION FEE REIMBURSES OUR RESCUERS FOR ROUTINE VETERINARY WORK ONLY (DESEXING, MICROCHIPPING, VACCINATION, REGISTRATION ETC.) AND NO PROFIT IS MADE BY PAWS RESCUERS FROM REHOMING RESCUED ANIMALS.

As an additional service I have also compiled a list of Pounds and Shelters in NSW that you can contact in the unfortunate event that your pet goes missing (see Lost Paws). If they have their own website featuring photos of impounded dogs and cats then a link is included.
PAWSitively yours,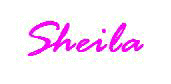 DISCLAIMER: "The information on this internet site has been made available for general, personal use only and is provided without any express or implied warranty as to its accuracy or currency. The opinions expressed are solely those of the website owner.
In addition, no warranty is given that this site is free from error or omission. PAWS and its agents expressly disclaim liability for any act done or omission made on the information in the database and any consequences of any such act or omission."